Continuăm să ne extindem şi căutăm profesionişti dedicaţi, care doresc să se alăture unei echipe dinamice, într- un mediu în care tehnologiile de vârf sunt utilizate pentru a crea soluţii de succes.
Alăturaţi-vă echipei noastre
Angajaţii nostri lucrează împreună urmărind acelaşi scop, într-un mediu destins. BITSoftware promovează dinamic activităţile în afara locului de muncă şi susţine activităţi sociale organizate de conducere. Promovăm pregătirea şi dezvoltarea continuă şi în acelaşi timp încurajăm angajaţii noştri să ţintească sus, atât personal cât şi profesional. Mediul nostru de muncă asigură şi încurajează creşterea profesională şi dedicarea către client.
Dacă doriţi să vă alăturaţi echipei BIT Software, vă rugăm să trimiteţi CV-ul dumneavoastră la jobs@bitsoftware.ro, cu specificarea poziţiei pentru care doriţi să aplicaţi.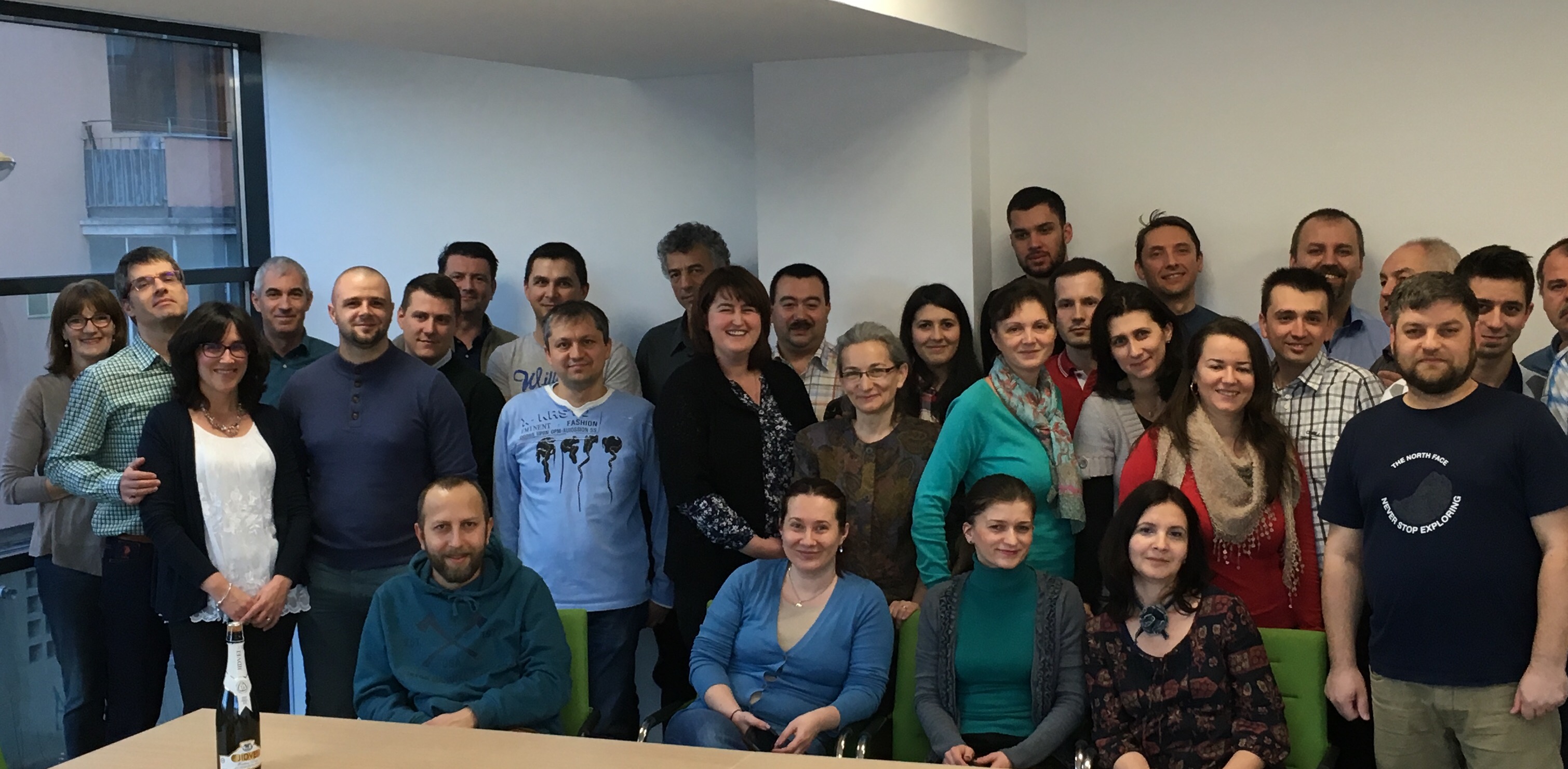 POSITION OVERVIEW
The Product Manager is responsible for both product planning and product marketing. This includes managing the product throughout the product lifecycle, gathering and prioritizing product and customer requirements, defining the product vision, and working closely with engineering, to deliver winning products. It also includes working with sales, marketing and support to  ensure revenue and customer satisfaction goals are met. The Product Manager's job also includes ensuring that the product and marketing efforts support the  company's overall strategy and goals.
JOB RESPONSIBILITIES
- Define the product strategy and roadmap
- Deliver MRDs and PRDs with prioritized features and corresponding justification
- Run beta and pilot programs with early-stage products and samples
- Work with external third parties to assess partnerships and licensing opportunities
- Be an expert with respect to the competition
- Develop the core positioning and messaging for the product
- Perform product demos to partners
- Set pricing to meet revenue and profitability goals
- Deliver a monthly revenue forecast
- Develop sales tools and collateral
- Propose and manage overall budget to ensure success
- Brief and train the sales force at quarterly sales meetings
- Brief press and analysts and go on press tours
- Act as a leader within the company
JOB REQUIREMENTS
- Minimum of 3 years experience as a Product Manager or Product Marketing Manager
- Demonstrated success defining and launching excellent products
- 3+ years of experience in a job in the ERP & CRM  market
- Excellent written and verbal communication skills
- Bachelor's degree
- technical background, with experience in Business software development
- Excellent teamwork skills
- Proven ability to influence cross-functional teams without formal authority
- Must be able to travel and to stay close to our R&D office in Brasov, Romania
If you are interested in the "Product Manager" position opportunity, working in a reputable company and develop yourself within BITSoftware, please send your resume and cover letter to: office@bitsoftware.ro. In the e-mail subject line please reference "Product Manager".
We thank all applicants for their interest; however, only those selected for interviews will be contacted.
POSITION OVERVIEW
Organizational relationships: The sales representative / account manager will be answerable to the sales director, working closely with the rest of sales team, telemarketing and marketing department in order to accomplish the company's sales objectives
JOB RESPONSIBILITIES
- Sales of BITSoftware ERP and CRM solutions
- Meetings with potential customers and presentation of BITSoftware solutions
- Offers and contract preparation
- Managing and tracking sales opportunities
- Communication with customers and potential customers
- Tracking the satisfaction level of existing customers
- Review the results of completed surveys and assist in report preparation
JOB REQUIREMENTS
- University degree in Economics or Engineering
- Minimum 2 years experience in B2B software sale, preferable experience in ERP and CRM field
- Good knowledge of the English language (other foreign languages a plus)
- Good initiative, communication, presentations and negotiation skills
- Results orientated, team player
- Availability to work extra hours and traveling
- Drivers license category B
If you are interested in a Sales representative / Account manager opportunity working in a reputable company that fosters professional growth, we would love to hear from you.
Please send your resume and cover letter to: jobs@bitsoftware.ro. In the e-mail subject line please reference "Sales Representative". We thank all applicants for their interest; however, only those selected for interviews will be contacted.